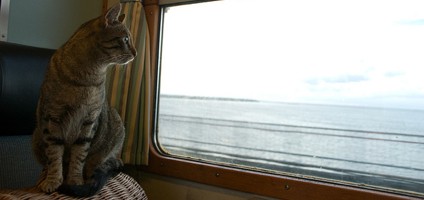 If I am to be honest, my reactions to many social issues, problems or general day to day decisions are based on gut feelings. I know full well these responses are in large part emotional and have been shaped over time by my background, experiences, politics and friends. I also notice it most when I am with colleagues who have been to private school or studied law. They argue using facts and weigh alternative arguments in their head – powered by a different style of education. I acknowledge "because it feels right" is not always a reasoned argument!
Which is, I suspect, why I am naturally drawn to behaviour change science. It gives a fancy name to exploring gut feelings, but of course is more complicated than that. Behind every rational decision we take, whatever our schooling, are more actions we don't notice that are shaped by the environment and people around us, and which impact significantly on how we interact every day.
Club Soda is a behaviour change business because we are trying to support people to change a habit, by not only understanding how factors around us shape our everyday actions but also, by properly testing our gut feelings or hunches, we can find tools and techniques that will help people unpick and re-programme behaviours they want to change.
It is the same with my role at the Consumer Council for Water. The water sector is heavily regulated by logic, schedules, processes and contracts, and the water in our tap is brought to us by amazing feats of engineering. But how much we use, how we react when a pipe bursts, what we flush down the loo are governed by unseen psychological factors that are harder to manipulate. To make real change in this sector we need to be more scientific about behaviour.
Which is why I am jolly glad to have heard Rory Sutherland, from Ogilvy Change, speak last week (you can see his Tedex talk here). He describes himself as an accidental techie, but actually, what I see is an ideas person who likes exploring hunches and ideas, and can see how technology can measure and, if it works, make those ideas real. A man who has an instinctively good hunch about things but has realised these hunches can be tested and implemented – small tweaks leading to sustainable change at a fraction of the cost.
One example Rory used was HS2. Like him, every time I go to Manchester I think about whether HS2 is necessary. Surely making journeys easier to work on rather than shorter is what could improve the flow of business between the North and South? Rory shared a number of hunches around HS2 that are completely rational if you think about it for at least a second, and must be worth testing out before the Government spends millions unnecessarily. But why is it not happening?
We already have evidence that small tweaks can achieve great change, for example Ogilvy have successfully redesigned the security scanning system at an airport based on knowledge of queue panic as well as customer flow – interestingly the same behaviour we have identified as being a major issue for customers wanting to make healthier decisions at the bar!
The Government is not blind to this stuff. It has a behavioural insights team after all, but its reach is not yet very wide, and its influence not very deep. I have learnt a lot from the Government team – I have seen the outcomes of their work on tax payments a few times. But they are basically tasked with nudging the existing system using mostly comparison and penalty. They have not, for example, had the opportunity to re-engineer the whole tax system to change how we view and pay taxes as a society, using reward triggers instead. Now there is a real challenge that would involve behaviour change to be considered at policy stage!
Nudging people within badly designed services and isolating behaviour change within a few disciplines (letters and payments) is not a game changer. As a society we need behavioural insight to go deeper – all the way into policy making. That is a tall order, but we could begin to show the power of behaviour change methodology by introducing it as a step before major financial commitments such as HS2 – there should be time and space to explore hunches before we throw money at a problem.
From a Club Soda and CC Water point of view this raises other questions the are worth exploring. How can both be agile enough to test hunches before making big changes, planning new programmes or shelling out cash!
CCWater is reorganising its structure and developing a new business plan. It has an opportunity to not only look at what it wants to achieve but the most effective way to do that. Looking at how behaviour change is a feature of everything it does and using it as driver for agile working – using the super combination of staff and local consumer advocates to test hunches in a meaningful way to make rapid changes in the way it delivers its service and supports the sector to achieve some of the big behaviour change challenges (reducing usage, metering, waste disposal). This is not traditional big scale customer research but service design, rapid prototype testing and implementation.
Testing gut feelings is what we do by accident at Club Soda, as this is the nature of a start-up. So for us the challenge is how we embed our learning about behaviour change as we evolve the service and create processes so it's built in from the start. Every thing we write, every piece of design, every widget we add to the website has the potential to support the behaviour change our members want to achieve. How do we do this quicker, cheaper and improve outcomes for our members as a result?
To me using behaviour change and agile methodology is a no-brainer for any service, but especially public services. The question is how do we get there quicker?
Ironically that is a behaviour change project in its own right. So I guess I throw this back as a challenge to Rory, who sits in a position that means he is more likely to be listened to. And how can he engage those in other aligned domains to superpower that goal?
In the meantime you could do worse than downloading UCL's Behaviour Change Taxonomy app and looking at their online training and other materials. I find it a useful way to order my thoughts when writing anything for Club Soda.